The Pakistani culinary scene has witnessed a positive change since the 2000s. With a growing appreciation for food and the culinary arts around the world, we thought it's time that our own Pakistani Chefs receive the recognition they deserve. After all, if it weren't for them, we'd all probably be eating Daal Chawal almost every other day. 
Earlier, much of our commercial cooking was entrusted to professional chefs known as Bawarchees. With the launch of more TV channels, and a bid to grab viewers attention, a considerable amount of  TV shows began focusing on the art of cooking by bringing in qualified chefs to the fore, revolutionizing the local culinary scene. However, five chefs, we believe, have created, mastered and upheld what the Pakistani food industry is all about.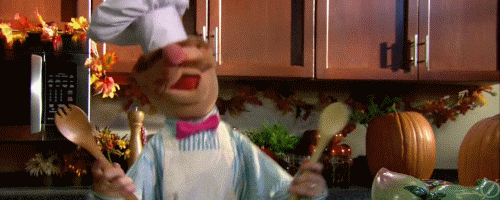 Chef Mehboob Khan
With a high number of female chefs appearing on television, Khan was the first male chef to successfully make an impact in this female dominated space. Through his evident friendliness, Khan won Pakistani hearts. He is a qualified chef, has two established restaurants, and an expert in Pakistani, European, Mediterranean and many other cuisines. His easy-to-follow recipes from his book Food for Life has over 50 recipes and tips for healthy cooking, furthering his popularity. Khan has also been on the judging panel of Masterchef Pakistan while Zauq Zindagi and Good Healthy Life are his signature television shows. 
Chef Saadat Siddiqui
Starting his career in America, Siddiqui is a very pleasant addition to the Pakistani cooking scene as he delivers a unique fusion of Pakistani and Continental cuisines. He is particularly known for his television show National Ka Pakistan; a project of National Foods Ltd.  Siddiqui was a breath of fresh air for local viewers as he showcased traditional food and cooking styles in an open environment by traveling through Pakistan. His playful cooking style and presentation makes his shows even more interesting.
Chef Shai
Humming and smiling while she cooks, Shai has passed on some delectable recipes and ideas to her followers. Having qualifications from the US  allows her to be adventurous and not hesitate when experimenting with ingredients and recipes. She is an expert in French, Italian, Chinese, Indian and American cuisines. Shai has also been a guest judge on Masterchef Pakistan. She has several cooking shows to her credit, with Simply Shai being the most prominent one. 
Chef Shireen Anwar
Anwar is best known for her show Masala Morning, featuring some excellent traditional recipes which she has researched and improvised herself over her 27 years of cooking and experimenting.  She is an equally talented baker and has taught many how to bake using unconventional baking method, recognising that not everyone has access to an oven or microwave. Anwar has compiled a book encompassing her recipes from her show by the same name, Masala Mornings.
Chef Zarnak Sidhwa
With a rich cultural background and ties to the Parsi Community, Sidhwa is famous for experimenting with Iranian cuisines. Sidhwa started off as a baker and converted her skills into developing the art of Asian and Continental desserts. Sidhwa has educated her viewers about cakes and desserts through her television show Chocoholics.
With a continuously flourishing and improving food industry, these chefs act as the foundations for its success as they continue to inspire and promote incoming talent.