Magic wands that leave clusters of shimmering stars in their wake. Sounds familiar? Let us drop a few more hints. Enchanted castles, magical kingdoms, red roses with magic spells cast on them. Disney is well known for timeless classics such as Beauty and the Beast, tales of adventure like the Lion king and girl power tales like Mulan. But here is one more enticing angle to your favourite Disney cartoon films that you can explore- and that's food! Disney Parks has posted a sweet surprise in the form of the recipe for its sumptuous Churros.
The Elaborate Feast from Beauty and the Beast
Close your eyes and imagine….the grand feast from Beauty and the Beast. Glimmering chandeliers, a huge dining hall, ornamental candelabras and cascades upon cascades of enchanted treats and desserts.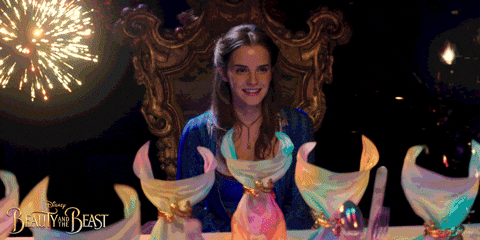 The Birthday Cake Scene from Sleeping Beauty
Another scene that makes one chuckle is when Princess Aurora's fairy godmother Fauna tries to make a birthday cake. She attempts to keep her wobbly creation upright using her magic wand.

Whether it's a bug eating fest from The Lion King or Mulan's pre- trial power breakfast- yeah the rice porridge with a smiley face! Disney puts the "eat" in treat.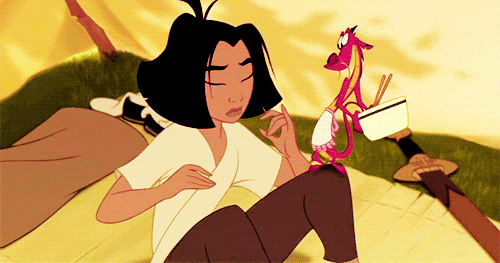 Disney Parks Churros Recipe
True to form, Disneyland does a smoking' job of serving all of Disney's favourite meals from its kitchens. To sweeten this bittersweet stagnant period of closure and lockdown, Disney Parks has made its churros recipe accessible to fans world- wide, complete with a print at home version available on the Disney parks website. It combines ingredients such as eggs, all- purpose flour, butter, salt and a dash of cinnamon to create that perfect balance. Fry the churros to golden perfection. Follow this original recipe from Disney Parks to create "Disney magic moments" with your kids. 
 Ingredients
1 cup water
8 tablespoons butter
¼ teaspoon salt
¾ teaspoon ground cinnamon, divided
1 ¼ cups all- purpose flour
3 eggs
1 ½ cups vegetable or canola oil
½ cup sugar
Instructions
Combine water, butter, salt, and ¼ teaspoon cinnamon in 1 ½- quart saucepan over medium heat. Bring pot to rolling boil.
Reduce heat to low.
Add flour and stir vigorously until mix forms a ball. Remove from heat and let rest for 5-7 min.
Add eggs, one at a time, and stir until combined. Set aside.
Using caution, heat oil in medium skillet or 1- quart saucepan over medium- high heat or until temperature reaches 350 degrees.
Spoon dough into piping bag fitted with large star tip. Pipe 1- inch strip of dough over saucepan, cut with knife, and drop into hot oil.Repeat until churro bites fill saucepan with room to fry.
Fry churro bites until golden brown. Remove with slotted spoon or mesh spider strainer.
Drain churro bites on paper towel.
Mix sugar and ½ teaspoon cinnamon in medium bowl. Toss in churro bites until coated. Place on serving plate and serve with favorite dipping sauce.